Many of the colleges with high acceptance rates are online schools, which are able to accept more students due to the unique circumstances that surround online learning. However, there are brick-and-mortar universities with high acceptance rates as well.

Below you'll find a comprehensive directory of the top 100 colleges and universities that have the highest admissions acceptance rates in the nation. The first eight schools we have listed on this page include top online colleges that have relatively high acceptance rates.
Find Schools Near You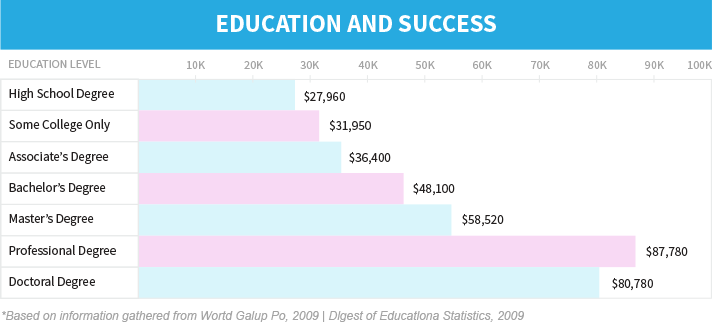 University of Phoenix – 100% Acceptance Rate
The University of Phoenix has more than 100 campuses worldwide and offers degree programs through their seven colleges and two schools at the associate, bachelor's, master's and doctoral degree levels. There are more than 100 degree programs focusing on fields such as business, criminal justice and security, education, humanities, information systems and technology, natural sciences, nursing and social sciences.
Everglades University – 100% Acceptance Rate
Everglades University is an accredited, not-for-profit, private university that offers bachelor's and master's degree programs in business administration, aviation science and management, alternative medicine, construction management and entrepreneurship. Everglades University combines small class sizes, innovative degree programs, and convenient scheduling to accommodate working students.
Everest University Online – 100% Acceptance Rate
Everest University Online, a division of Everest University, offers courses tailored for working students and others who require a flexible class schedule. Everest University Online offers associate, bachelor's and master's degrees in a variety of fields including accounting, business, criminal justice, homeland security and computer information science.
Liberty University Online – 96% Acceptance Rate
Liberty University, a top 10 online college for the second year in a row, according to OED Online Education Database, is another university that has a high acceptance rate, coming in at about 96%. It now touts the highest number of student acceptances of any top online college. Liberty University Online offers associate, bachelor's, master's and doctorate degree program in several subject areas including aviation, business, criminal justice, psychology, nursing and education.
Herzing University – 93% Acceptance Rate
Herzing University also has a high acceptance rate while still providing students with a career-focused education in business, health care, technology, public safety and design. Herzing University system has 11 campuses located in the United States. Herzing University's high-quality programs are now available online, whereby allowing students in other locations to upgrade their career potential. Herzing University offers associate, bachelor's, master's and continuing education programs.
DeVry University – 90% Acceptance Rate
DeVry University offers degree programs designed to develop leaders. DeVry offers a bachelor's degree in business administration with specializations in accounting, finance, project management, human resources, or any of nine other areas of focus. Through the DeVry University's College of Engineering and Information Sciences, College of Health Sciences and College of Liberal Arts and Sciences, DeVry University Online offers an extensive selection of associate, bachelor's, certificate, master's and continuing education programs in engineering, computer technology, health sciences, liberal arts and media arts.
Post University Online – 87% Acceptance Rate
With Post University Online students can earn an online degree from an accredited, traditional four-year university in as little as 18 months. Post University's online master's, bachelor's and associate degree and certificate programs offer the same accredited curricula as their on-campus equivalents.
Grand Canyon University – 80% Acceptance Rate
Grand Canyon University is considered a high acceptance rate university. The school is regionally accredited and has been recognized by noteworthy sources including Fortune Small Business, Fox.com, and Technology & Learning Magazine as offering some of the best online education programs in the nation. Grand Canyon University offers online and campus-based bachelors and master's degree program through the Colangelo College of Business, College of Nursing and Health Sciences, College of Education and College of Liberal Arts.
Acceptance Rate
| | |
| --- | --- |
| Baker College of Flint Flint, MI | 100.0% |
| West Virginia University–Parkersburg Parkersburg, WV | 100.0% |
| Mountain State University Beckley, WV | 100.0% |
| Northwest University Kirkland, WA | 100.0% |
| Weber State University Ogden, UT | 100.0% |
| Oklahoma Panhandle State University Goodwell, OK | 100.0% |
| Northwestern Oklahoma State University Alva, OK | 100.0% |
| Cameron University Lawton, OK | 100.0% |
| Southern Nazarene University Bethany, OK | 100.0% |
| University of Texas–Brownsville Brownsville, TX | 100.0% |
| CUNY–College of Staten Island Staten Island, NY | 100.0% |
| Wayne State College Wayne, NE | 100.0% |
| Missouri Western State University St. Joseph, MO | 100.0% |
| Pikeville College Pikeville, KY | 100.0% |
| Washburn University Topeka, KS | 100.0% |
| Shawnee State University Portsmouth, OH | 100.0% |
| Golden Gate University San Francisco, CA | 100.0% |
| University of Maryland–University College Adelphi, MD | 100.0% |
| Concordia College Selma, AL | 100.0% |
| Glenville State College Glenville, WV | 99.8% |
| Montana State University–Billings Billings, MT | 99.8% |
| University of Houston–Downtown Houston, TX | 99.7% |
| Wayland Baptist University Plainview, TX | 99.3% |
| University of Texas–El Paso El Paso, TX | 99.0% |
| Freed-Hardeman University Henderson, TN | 99.0% |
| Wiley College Marshall, TX | 98.3% |
| Western State College of Colorado Gunnison, CO | 98.2% |
| Walla Walla University College Place, WA | 98.2% |
| Northwest Christian University Eugene, OR | 98.0% |
| Thomas More College of Liberal Arts Merrimack, NH | 98.0% |
| Angelo State University San Angelo, TX | 97.5% |
| Utah State University Logan, UT | 97.5% |
| | |
| --- | --- |
| Valley City State University Valley City, ND | 97.3% |
| Colorado State University–Pueblo Pueblo, CO | 96.9% |
| Wilmington University New Castle, DE | 96.8% |
| St. Gregory's University Shawnee, OK | 96.8% |
| Trinity International University Deerfield, IL | 96.7% |
| Indiana University-Purdue University–Fort Wayne Fort Wayne, IN | 96.4% |
| Dakota State University Madison, SD | 96.3% |
| East Central University Ada, OK | 96.2% |
| Missouri Southern State University Joplin, MO | 96.2% |
| Liberty University Lynchburg, VA | 96.2% |
| University of Wyoming Laramie, WY | 96.2% |
| University of the Ozarks Clarksville, AR | 96.0% |
| University of Montana Missoula, MT | 95.8% |
| Grace College and Seminary Winona Lake, IN | 95.7% |
| King College Bristol, TN | 95.7% |
| CUNY–Medgar Evers College Brooklyn, NY | 95.6% |
| Vaughn College of Aeronautics and Technology Flushing, NY | 95.5% |
| Black Hills State University Spearfish, SD | 95.4% |
| Grand View University Des Moines, IA | 95.3% |
| University of Sioux Falls Sioux Falls, SD | 94.8% |
| Northwestern College St. Paul, MN | 94.6% |
| Pennsylvania College of Technology Williamsport, PA | 94.5% |
| Evergreen State College Olympia, WA | 94.3% |
| Western Kentucky University Bowling Green, KY | 94.2% |
| Calvin College Grand Rapids, MI | 94.0% |
| Shepherd University Shepherdstown, WV | 94.0% |
| Bethany College Bethany, WV | 94.0% |
| Trinity Christian College Palos Heights, IL | 93.9% |
| Philadelphia Biblical University Langhorne, PA | 93.8% |
| Oregon Institute of Technology Klamath Falls, OR | 93.7% |
| Tabor College Hillsboro, KS | 93.6% |
| University of Science and Arts of Oklahoma Chickasha, OK | 93.4% |
| Chaminade University of Honolulu Honolulu, HI | 93.3% |
| South Dakota State University Brookings, SD | 93.1% |
| Centenary College of Louisiana Shreveport, LA | 93.0% |
| Southeastern Louisiana University Hammond, LA | 92.9% |
| | |
| --- | --- |
| Southern Vermont College Bennington, VT | 92.7% |
| Keystone College La Plume, PA | 92.7% |
| University of the District of Columbia Washington, DC | 92.7% |
| Fort Hays State University Hays, KS | 92.6% |
| University of Northern Colorado Greeley, CO | 92.5% |
| Arkansas Tech University Russellville, AR | 92.4% |
| Northern State University Aberdeen, SD | 91.9% |
| Valparaiso University Valparaiso, IN | 91.8% |
| University of Kansas Lawrence, KS | 91.8% |
| University of Toledo Toledo, OH | 91.7% |
| Philander Smith College Little Rock, AR | 91.5% |
| Davenport University Grand Rapids, MI | 91.5% |
| Dickinson State University Dickinson, ND | 91.3% |
| University of Nevada–Reno Reno, NV | 91.3% |
| St. Bonaventure University St. Bonaventure, NY | 91.3% |
| St. Thomas University Miami Gardens, FL | 91.2% |
| University of Dallas Irving, TX | 91.0% |
| William Carey University Hattiesburg, MS | 91.0% |
| Tennessee Technological University Cookeville, TN | 91.0% |
| Quincy University Quincy, IL | 90.8% |
| Auburn University–Montgomery Montgomery, AL | 90.7% |
| Cardinal Stritch University Milwaukee, WI | 90.5% |
| Montana Tech of the University of Montana Butte, MT | 90.5% |
| University of Texas of the Permian Basin Odessa, TX | 90.5% |
| Arizona State University Tempe, AZ | 90.3% |
| Southwestern Oklahoma State University Weatherford, OK | 90.3% |
| Southwestern College Winfield, KS | 90.2% |
Featured Schools
| | |
| --- | --- |
| | Grand Canyon University (GCU) With a spotlight on intellectual creativity and innovation for the 21stcentury, the College of Humanities and Social Sciences at GCU provides a job focused education. It blends the study of traditional humanities in a modern context. Through academic inquiry and beyond the box thinking, the college advances our society and its accomplishments. Learn More > |
| | |
| --- | --- |
| | Kaplan University Kaplan University's campus locations provide the facilities, faculty, staff and career programs to help you achieve your personal goals. You can learn from professionals specializing in identifying career opportunities and preparing students for a brighter future. Learn More > |
| | |
| --- | --- |
| | Northcentral University Northcentral University (NCU) was founded to provide accessible, high-quality, online graduate degrees to working professionals. As a regionally accredited, online university, NCU serves students worldwide, focusing on Doctoral and Master's degree programs in the Schools of Business and Technology Management, Education, Psychology, and Marriage and Family Sciences. Learn More > |
| | |
| --- | --- |
| | Capella University An accredited online university, Capella University offers bachelor's, master's/MBA, doctoral, and certificate programs designed to take you to the forefront of your profession. Our competency-based curriculum delivers foundational knowledge and real-world skills, so what you're learning is immediately applicable to your career. We serve more than 36,000 students from the U.S. and around the world and offer more than 140 graduate and undergraduate specializations and 20 certificate programs. Learn More > |
| | |
| --- | --- |
| | Colorado Technical University (CTU) A degree from Colorado Technical University can connect you to what matters most - a powerful professional network, real-world faculty and accessible, innovative technology. So once you earn your degree, you can hit the ground sprinting. Learn More > |